TTI Vanguard heightens intellectual thought about technological possibilities through a method they call 'future-scan'. Future-scan refers to a focus on unanticipated sources for change and evaluating their transformative promise through highly interactive sessions and debate, stimulating breakthrough ideas.

The March 2018 conference invited members into discussions on Designing and Doing. Dialogue is opened and enhanced by speakers heralded as thought-leaders in their industry. Additionally, as part of the conference, is a private tour of the prestigious USC's Information Sciences Institute and Institute of Creative Technologies.
Designing and Doing
Real-time use of sensors, big data, machine learning, and the cloud is moving closer to weaning us of keyboards, buttons, and knobs. Technology is becoming more ubiquitous and a natural component of our every day lives. Usable technology continues to make incredible progress, notably in speech recognition and generation, image processing, and mobile interfaces. Yet as technology advances, so does its complexity: How can we put our lives in the hands of algorithms and robots without understanding the actions they take? Why is it that the iGeneration, the most digital generation ever, is the least happy? Has mobility paradoxically made us busier and less creative?

Key Takeaways:
Social Robotics - An Emotional Companion
Ageing demographic trends are posing serious challenges around the world, particularly, caring for the elderly. Socially assistive robots, providing aid through social rather than physical interaction, are being used to enhance human caregiving. These customized robots are tailor-made to deliver personalized therapeutic and rehabilitation care through monitoring, coaching and encouragement. This technology has shown great progress over the past couple of years and has also moved beyond serving just the elderly. Use of the robots has also yielded promising results for people with autism and other special needs.
Dynamicland - A New Computational Medium

Working on a computer isolates us more than it connects us. We have lost touch of working side-by-side with real people, working with our hands, and learning from our environment. Dynamicland is community space where people can collaborate, build, and play together with a new kind of computer that is built into the building - the building is the computer and computing happens with physical objects. People create computational media in the real world, with their hands, with real physical materials and with real people; not behind screens or in virtual spaces. Dynamicland envisions a world where computation is used to explain concepts as easily as drawing a picture.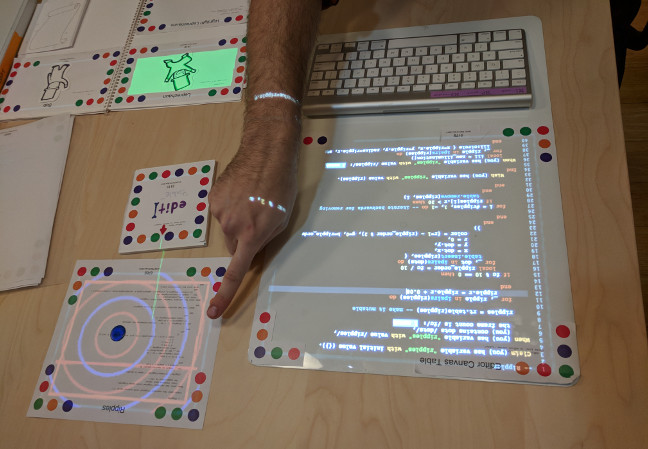 How Language Shapes Thought

Did you know that humans communicate with one another using some 7,000 different languages? What's more fascinating is that each language is unique, differing from the rest in countless ways. Do people who speak different languages think differently? Do languages merely express thoughts, or do they secretly shape the very thoughts we wish to express? Are some thoughts unthinkable without language? When it comes to whether language influences our thoughts, the questions are endless, and the idea has been at the center of controversy for centuries. Why do we think the way we do? Why does the world appear to us the way it does?
Devices, Addiction, Children, and Happiness
In a negligent pursuit of profits, big tech companies Facebook, Alphabet, and Apple have walked a fine line of human decency and ethical behaviour. They have consciously combined persuasive techniques developed by propagandists and the gambling industry - technology that threatens public health and democracy. Society regulates products that create addiction and there are laws to prevent discrimination and election manipulation. However, none of these regulations and laws have been applied to these big tech companies - is it on the way?
Bottom Line
The purpose of SANDSTONE'S membership with TTI Vanguard is to stay connected with business leaders, scholars & entrepreneurs while exploring emerging and potentially disruptive technologies and accessing their impact on organizations, policy and society.
We remain focused on companies positioned to capitalise on exponential growth technologies that will shape our future.