Best for Workers Recognition
We are beyond happy to share that we've been recognized as one of the Best for the World™ B Corps of 2022!
With over 5,250 B Corp companies across 156 industries and 83 countries, SANDSTONE has scored in the top 5 Percent Best for the World Category. SANDSTONE made the list thanks to exceptional practices like; continued professional development, consistent educational growth options, promoting local volunteering, and open communication between management and employees - just to name a few.
The workers' section of the B Impact Assessment evaluates our company's relationship with our workforce. It measures how the company treats employees through compensation, benefits, training, and ownership opportunities provided to employees. The category also focuses on the overall work environment within our company by assessing working communication, job flexibility and worker health and safety practices.
Curious to know more?

Check out the full Best for the World 2022 lists here and learn more about SANDSTONE'S B CORP status here.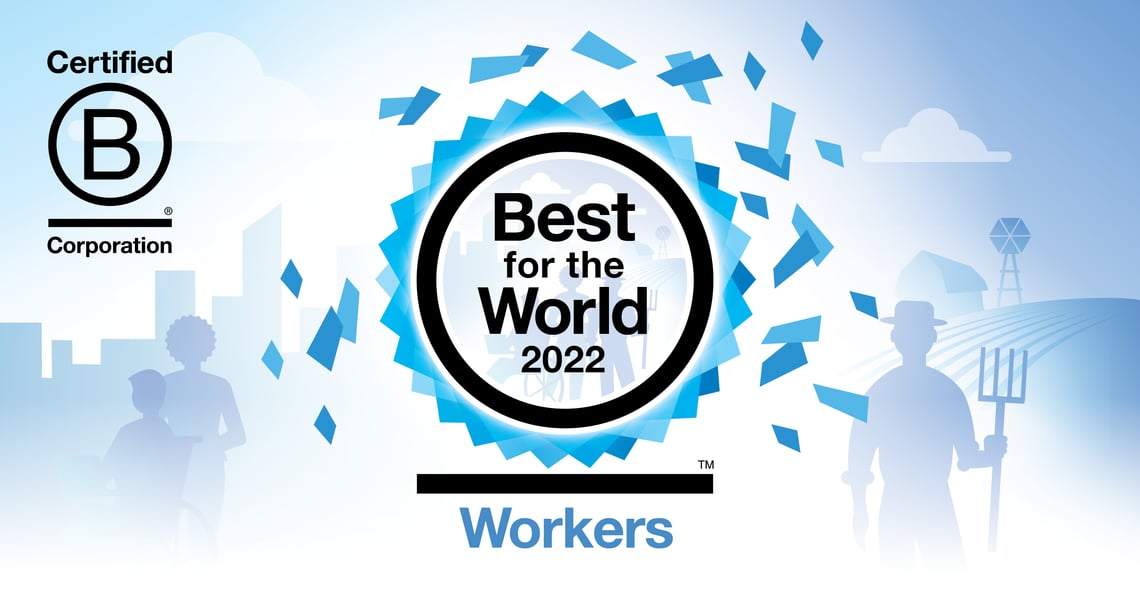 "The B Corp movement is one of the most important of our lifetime, built on the simple fact that business impacts and serves more than just shareholders — it has an equal responsibility to the community and to the planet.TTTThe B Corp movement is one of the most important of our lifetime, built on the simple fact that business impacts and serves more than just shareholders - it has an equal responsibility to the community and to the planet. The B Corp movement is one of the most important of our lifetime, built on the simple fact that business impacts and serves more than just shareholders — it has an equal responsibility to the community and to the planet B Corp movement is one of the most important of our lifetime, built on the simple fact that business impacts and serves more than just shareholders — it has an equal responsibility to the community and to the planet."

Rose Marcario, Former CEO of Patagonia