At SANDSTONE Asset Management we are beyond happy and incredibly proud about being recognised as one of the Best for the World™ B Corps of 2021!
Every year, B Lab recognizes the top-performing B Corps creating the greatest impact through their businesses. These B Corps are named Best for the World™ as their verified scores in the five impact areas evaluated on the B Impact Assessment (BIA) — community, customers, environment, governance, and workers — are amongst the global top 5% in their corresponding size group.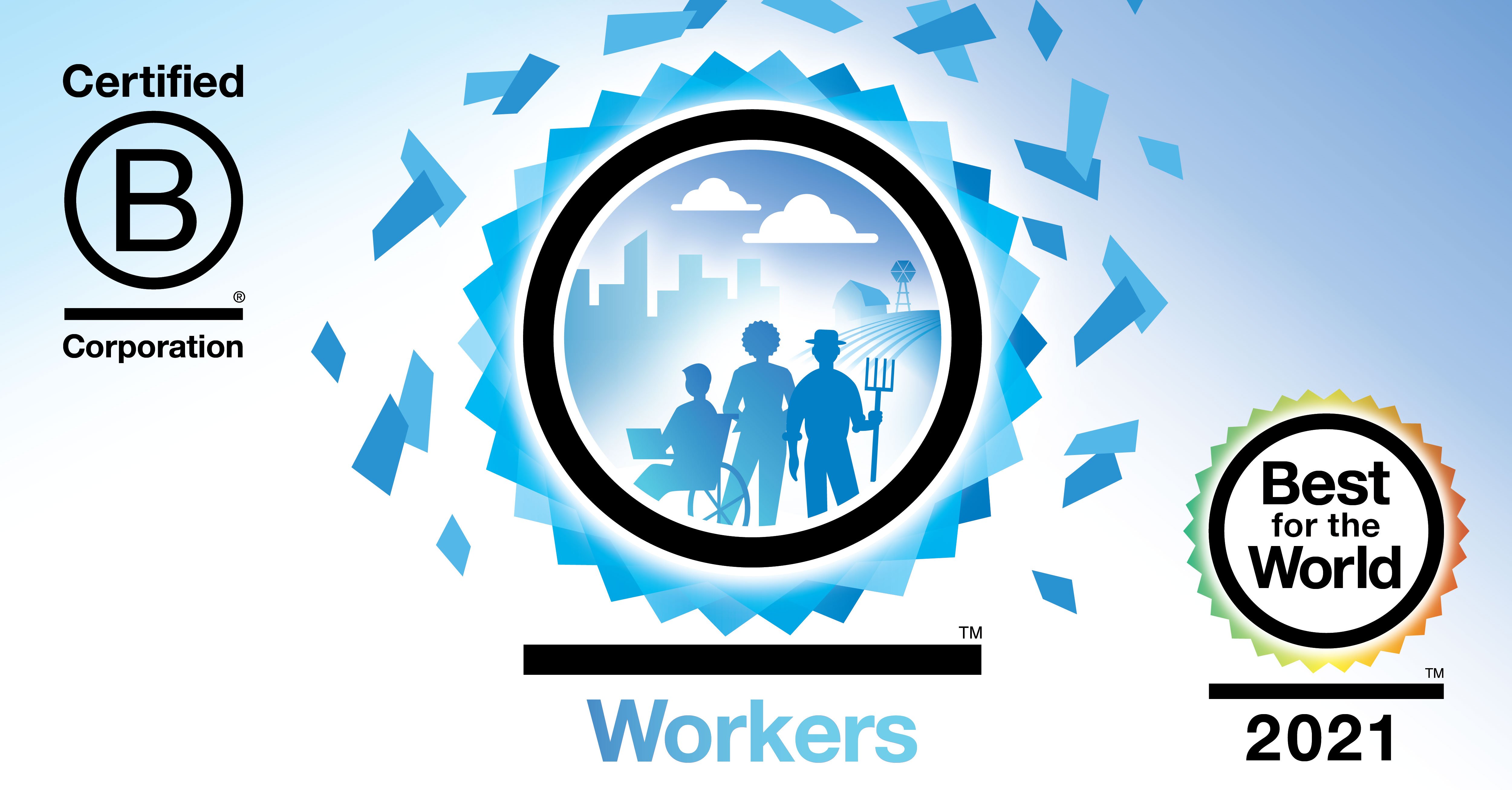 Best for the World: WORKERS
Here at SANDSTONE Asset Management we have been recognised for our efforts in the Workers Impact area. As all B Corps are already businesses that meet the highest standards of verified social and environmental performance, public transparency, and legal accountability to balance profit and purpose, this is a recognition that makes us incredibly proud!
Businesses recognised in the Workers Impact area create positive impacts for their workforce. Their best practices in work environment aspects like compensation, benefits, training and ownership opportunities, as well as assessing working communication, job flexibility and worker health and safety practices, not only contribute to better conditions for their employees, but also mark the pace and set an example to follow.
SANDSTONE Asset Management will continue collaborating with the global B Corp community to improve and positively impact all our stakeholders!
Check out the full Best for the World 2021 list.
Congratulations to everyone at Sandstone on your outstanding achievement. It is a thrill to be associated with you and to have been with you for many years.

- Long-term client