In December each year, we take the time to give back to our community and we encourage our clients, friends, families and other organizations to join us. Our involvement with the Calgary Drop-In Centre (the DI) started in 2004 because we believe in the work that they do and the impact they have in the community. Since then, we've been proud to organize one large donation each year as well as campaign to raise awareness about services offered at the shelter and social issues facing our city.
10,504 DISPOSABLE RAZORS COLLECTED!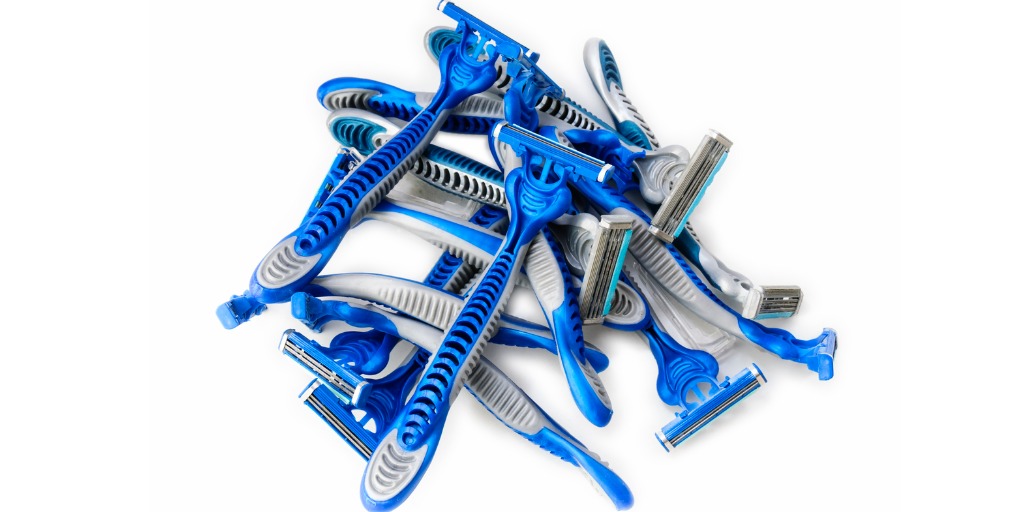 Our anual donation drive was a huge success. Thanks to the donations from our clients, friends, family and fellow B Corps, we were able to collect enough disposable razors for almost a full year supply at the Calgary DI.
10,504 clean shaves.
That's pretty impressive.

Thank you so much for working with us to make meaningful contributions to our community. For more information on our philanthropic interests, visit the community philanthropy page on our website.
"Christmas is most truly Christmas when we celebrate it by giving the light of love to those who need it most."
Ruth Carter Stapleton
Past years, SANDSTONE and our clients have helped give:
700 pairs of underwear
65,000 Ibuprofen tablets
7,000 pairs of socks
4,100 towels
500 bottles of shampoo
10,050 razors
2,200 toothbrushes
About the Calgary Drop-In Centre

For more than 55 years, the DI has been delivering emergency shelter, health services, community resources and housing supports to people in need. Whether housed or unhoused, the DI is open to care for Calgary's most vulnerable. With more than 50 different programs and services, the DI meets people wherever they are and helps get them where they want to go. Sometimes that means providing a meal or a place to sleep at night, other times it could be helping someone access government assistance or find supportive housing. Whatever a DI client needs, they are offered care and direction tailored to meet those needs.


Interesting facts about the Calgary Drop-In Centre:
97% people seeking shelter at the DI stayed in the shelter less than 21 days
The DI can sleep up to 1,000 people per night in the main shelter and they have an overflow satellite shelter if more space is required
The DI owns 2 mixed-market buildings with a total of 162 units for low income Calgarians
1.2 million meals are served at the DI in a year
This is just one of the ways SANDSTONE is an active part of our community. See other initiatives.