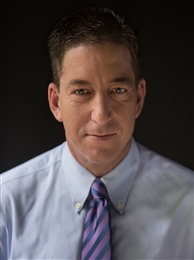 With the threat of global terrorism, governments around the world have increased security measures to prevent attacks and keep their citizens safe. Security programs that illegally allow governments to access, trace, and monitor citizen's phone calls, texts, and Internet usage without their permission or knowledge. Using data that is collected, governments are able to thwart attacks and protect their people.
The exposure of these secret programs has driven massive debates about civil liberties, national freedom, and individual privacy. What happens when these security measures designed to keep people safe are actually undermining those same civil liberties? Can we find a balance between democracy and security? Will the digital age usher in the individual liberation and political freedoms that the Internet is uniquely capable of unleashing? Or, will it bring about a system of omnipresent monitoring and control?
We stand at a crossroads. What are you willing to give up to feel safe?
Glenn Greenwald is a journalist, a constitutional and civil rights litigator, and an author.
In 2013, Greenwald was a columnist for The Guardian when he was discreetly contacted by an anonymous source claiming to have evidence of pervasive government spying. The source was National Security Agency (NSA) contractor Edward Snowden. Greenwald and The Guardian published a series of reports detailing the United States and British global surveillance programs which then triggered debates about security, privacy and democracy as a whole.
In 2014, Greenwald founded The Intercept a new media outlet with the aim to produce fearless adversarial journalism. He has received numerous awards including the 2014 Pulitzer Prize for Public Service. He also received the 2010 Online Journalism Award for his investigative work on the abusive detention conditions of Chelsea Manning. In 2015, Citizenfour, featuring Greenwald won the Academy Award for Best Documentary Feature.
"It is human beings collectively, not a small number of elites working in secret, who can decide what kind of world we want to live in."
Glenn Greenwald