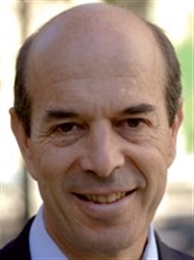 Ian Goldin shows how this could be our best century ever. Or our worst, in which we may even destroy our centuries of progress. Dr Goldin identifies the major opportunities and progress which may be expected in coming years. He then draws out the ethical and social implications raised by the major shifts and advances in society and technology. He considers the public policy issues associated with the threats posed, including by climate change, pandemics and terrorism and identifies the measures necessary to ensure that society provides that this is a century of shared opportunity, not destruction.
Currently, the director of Oxford University's Oxford Martin 21st Century School, Dr Ian Goldin leads an interdisciplinary group of over 300 top researchers to bring fresh thinking to bear on the big, looming issues of the next 100 years. As a former Vice President of the World Bank where he led collaborations with the UN and others on global development strategy, Goldin speaks with authority on how global issues will affect our collective future. His insights on the future of globalisation and megatrends are informed by his first-hand experience in China, Africa and Latin America. He has been CEO of a bank, serves on corporate boards and previously served as an advisor to President Nelson Mandela.
Goldin provides fresh insights into the risks associated with the rapid integration of global risks and provides a framework for businesses and governments to meet this challenge moving forward. He has published over fifty articles and thirteen books. Three of the most popular being: The Economics of Sustainable Development; Globalisation for Development, which Nobel Laureate Joseph Stiglitz has recommended as "essential reading". His most recent book; Exceptional People: How Migration Shaped our World and Will Define our Future, which Nobel Laureate Ned Phelps has said will "will change, if anything, the way governments and organisations view migration policy".
"Smarter does not equal wiser. The real question, is will we be more effective at decision-making?"
Ian Goldin