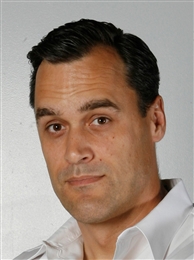 We are the safest and healthiest human beings who ever lived, and yet irrational fear is growing, with deadly consequences - such as the 1,595 Americans killed when they made the mistake of switching from planes to cars after September 11. In part, this irrationality is caused by those - politicians, activists, and the media - who promote fear for their own gain. Culture also matters. However, a more fundamental cause is human psychology.
In his latest book; Risk, author Dan Gardner works with risk science pioneer Paul Slovic to explain how we make decisions and run our lives. The brain has not one but two systems to analyse risk. One is primitive, unconscious, and intuitive. The other is conscious and rational. The two systems often agree, but occasionally they come to very different conclusions. When that happens, we can find ourselves worrying about what the statistics tell us is a minor threat - terrorism, child abduction, cancer caused by chemical pollution - or shrugging off serious risks like obesity and smoking.
Gladwell told us about "the black box" of our brains; Gardner takes us inside, helping us to understand how to deconstruct the information we are bombarded with and respond more logically and adaptively to our world. Risk is cutting-edge reading and worth taking a look.
Dan Gardner is a columnist and senior writer for the Ottawa Citizen, specializing in criminal justice and other investigative issues. Trained in history and law, Gardner worked as a senior policy adviser to the premier and the minister of education before turning to journalism in 1997. His writing has received numerous awards, including the National Newspaper Award, Amnesty International's Media Award, and others.
"Why are the safest and healthiest people in history living in a culture of fear?"
Dan Gardner